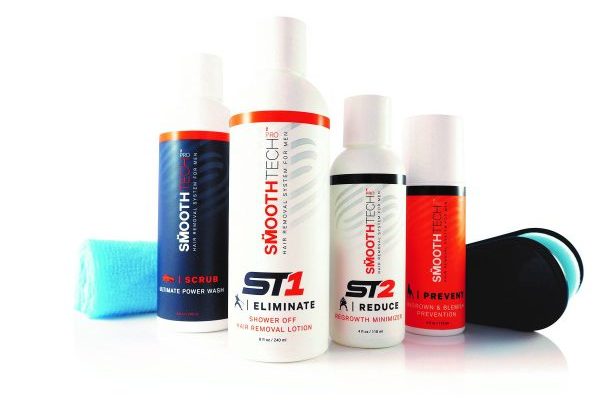 We like to challenge the status quo, which includes pointing out that you don't have to keep buying the same products you did in high school. "It's what I've always used," is a poor excuse and "It's always on sale," should raise suspicion. We're out here challenging the marketplace in big ways. From acknowledging that cleaning products need not be marketed to women alone, to raising the point that what you've always used isn't necessarily the most effective. And we're not alone in our quest for all that is modern — these 4 brands are breaking the old-fashioned mold.    
Life is too short for an ill-fitting pair of underwear. It's simple. You want the legs to stay put, without constricting and you want the waistband to keep its shape. Mack Weldon's was engineered for comfort — a soft feel, consistent fit, and breathability being the priorities. So far, 1.5 million pairs have shipped and less than 2% have been returned if that tells you anything.  
The issue: dress shirts are simply not designed to be worn untucked. While some days call for a full suit and tie, Untuckit satisfies business casual in a comfortable way. After a ton of research to understand where people wanted the shirt to fall – the perfect length falls halfway between the belt and the bottom of the zipper, allowing the front pockets to be partially exposed with a curved hemline rather than a square bottom. Women have yoga pants, men have Untuckit.  
A man's skin is different from a woman's (gasp!). For one, a man's skin is thicker and in most cases, produces more oil. What's more is that a man's skincare needs revolve around a daily shaving regimen, which has its own unique set of requirements. Jack Black is a line of skincare products composed of real ingredients that solve skin issues unique to men. While sharing beauty products with your woman is an option — Jack Black is a cheaper, and more effective solution for men. 
The SmoothTech|Pro™ System is the first and only end-to-end system formulated for guys that is designed to help eliminate irritation, bumps and ingrown hair while removing body hair. We care for our face with a complete facial shave process that includes pre and post skin care products — and bodies deserve the same. No need to consider reaching for her Nair pre-vacation. We even have a special perk for our Hero Clean fans. Thanks to our friends at SmoothtechPro, we're giving away two complete Hero Clean + SmoothTech|Pro™ kits! To get clean and smooth for free, all you have to do is follow these instructions.
If you find yourself unimpressed with the products lining your bathroom counter or sitting underneath the kitchen sink, it's time to reevaluate. There's no shame in upgrading! As the creators of the first home cleaning product line for men, we applaud these pioneers and are proud to be a part of this effort to shake things up!