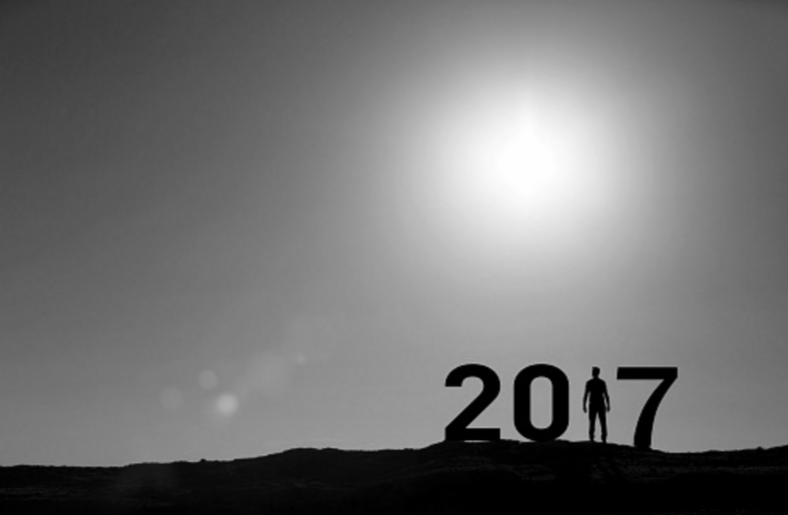 Get Clean This New Year
Every New Year people make resolutions. Everyday after January 1st, more and more of those promises get left behind. Most times guys just throw out things they want to do. Work out more, eat better, find a girlfriend, learn a new language. The problem is, they don't have a plan of attack. In order for your resolutions to stick they need to become routine. They also need to be things you can control. You might not be able to stem the flood of terrible Hollywood remakes, but you can make a huge difference when it comes to keeping your place clean.
This upcoming year, when a friend calls you and says they're nearby and want to come over you won't have to look around in panic wondering how much of the mess you can hide in five minutes. To become to cleanest version of you that you can be, here are our Hero Tips for cleaning in the New Year.
Make Cleaning Routine
Mark your calendar or put it in your phone, but set time aside each day to take care of specific things. Either at the beginning of the week or at the end, throw away any spoiled food in your fridge. None of it's going to get better, and letting bad food stick around sets a bad example of letting messes build up. This also makes your grocery shopping easier. You'll know exactly what you need and what you don't need. If you're throwing away the same uneaten food each week, quit buying it. For a deeper clean to your fridge, refer to these Hero Tips.
Do the same for your bathroom. Cleaning once a week in there keeps it from becoming a biohazard at the end of the month. Wipe down your sink, toilet, mirror, and shower. The bathroom is easy to put off, but the last thing you want is a guest feeling like they need to wash their hands after they wash their hands.
When you break down cleaning into short segments instead of trying to knock everything out at the same time, you learn how easy staying organized is. If you vacuum every Wednesday, wash your clothes every Thursday, and do your dishes every Sunday you'll never feel the burden of a messy room.
Organization Is The Key To A Happy Life
A constant problem in cleaning is clothes and what to do with them. If you read the Hero Guide to organizing your closet, you're familiar with the hanger trick. If you're not doing this already, start now. Turning your hangers around so the open side is facing you will show you which items you aren't taking out. After identifying what you don't wear, the next step is getting rid of those clothes.
Instead of throwing your shoes in a pile on the closet floor take advantage of these amazing inventions called organizers. Get a shoe rack for your boots and running shoes. Organizers are also helpful for you desk, workspace, and shower.
Your workspace shouldn't be resemble a battleground. Tool hanging organizers are easy to make on your own, but are also cheap if you aren't feeling crafty. You'll get more work done with an organized workshop and by knowing exactly where every tool is.
This goes for your desk as well. Your pens are easy enough to corral together, but getting dividers and holders for important papers is important. Lease agreements and tax forms should be easily accessible. A nifty trick to controlling your cords and cables is another organizer. Whenever you can get help, you should accept it. There's a method to the madness when organizing your desk, these Hero Tips make it easy.
When you sleep it should be uninterrupted peace. Rest like that is hard to get when you're surrounded by dirty clothes and piles of dust. Five to ten minutes a week can be the difference between sleeping on unfolded laundry and a dust free place of perfect slumber. Who wouldn't want better sleep to be a part of their New Year Resolution?
Just Because You Can't See A Mess, Doesn't Mean It Doesn't Exist
You probably have messes stashed away, maybe in hopes that they'll take care of themselves. This is where the New Year you should take over. Getting rid of that pile of junk on your closet floor can only be fixed with determination. All you need to do is take care of that mess once. By breaking down your cleaning into daily segments, that pile should never return.
The hardest part of this resolution isn't the cleaning, it's staying on schedule. You need to stay focused and determined. When you have the right attitude, and when you have Hero Clean to help you the New Year will be spotless.