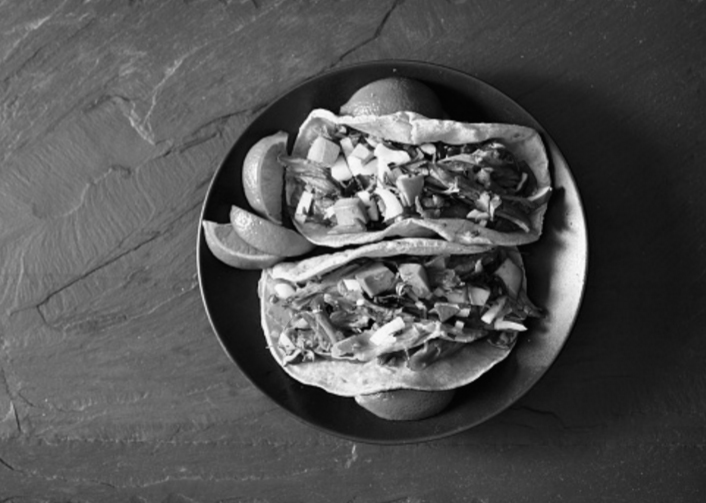 The New Year is coming in hot. It's time to get yourself together and eat like a grown man. During a busy week it's easy to grab fast food a couple nights in a row. Not only does that add up in your wallet, it adds up around your stomach. It's also time to start eating with with your beach body in mind. Cooking dinner for yourself on a Wednesday night after putting in over eight hours of work sounds like an unnecessary hassle, but it doesn't have to be. There's a better way to eat during the week, and Hero Clean can show you the light.
Have An Attack Plan
First, have a plan when you go grocery shopping. You can't walk into a grocery store just for the heck of it. That's how mistakes happen and you spend more than you can afford. When you walk up and down the aisles you should have purpose. If you're there to get food for four nights, or four dinners, pick out exactly what you're going to make. Make things extra easy on yourself by buying food you can use for different meals. Make yourself ground beef tacos, then use the leftover meat for spaghetti the next night. Grilled chicken breast is great by itself, but makes a perfect BBQ sandwich. The point is, have a plan for the week and follow it. You'll impress any woman you meet with an organized kitchen.
Don't Ignore Your Side Dish
A meal isn't a meal without at least one side item, and beer doesn't count. Rice is one of the easiest things you can make. It's low in fat and has a range of vitamins and protein. You can also flavor rice to your liking. Hopefully you're not still holding your nose when you eat vegetables, because they should be a part of every dinner. They don't have to be those raw, bland nightmares from your childhood. Roasted asparagus is tasty and quick. Steamed broccoli isn't half bad, but be careful how much melted butter you add, it's supposed to be healthier than fast food. Don't forget that vegetables are welcome on the grill, especially with seasoning.
Frozen Doesn't Mean Bad
Frozen food is looked down upon, and in some cases that's warranted. A microwavable meal is one of those cases. However, frozen chicken and seafood is not. When you get home from work remove a breast or fillet from the freezer to thaw, by the time you're done at the gym your food is ready to cook. For quick fish recipes check out these Hero Tips. Frozen fruit is perfect for smoothies or protein shakes. The obvious upside to frozen food is how long it lasts. If you can't guarantee you'll be home for dinner every night, this is the best way to make sure your food doesn't go to waste.
Meals To Consider
Stir-Fried Chicken
Cut raw chicken into strips or bite sized cubes. Cook in a nonstick skillet for 3-5 minutes, or until brown. Add in whatever seasoning and vegetables you desire. Serve over rice, in a tortilla, on bread, or over chips.
Ground Beef
Cooking beef for tacos or pasta is easy, just cook until brown and season. To go a different route, mix the ground beef in a bowl with shredded cheese and jalapenos. When the ingredients are fully blended, form a patty and either grill or cook on the stove. Serve as a cheeseburger, or by itself. Use different cheeses and swap out jalapenos for onions, peppers, or bacon to change it up.
Tilapia
Frozen or fresh doesn't matter, just make sure you thaw the fillet out first. Season with salt, pepper, and lemon juice. Cook on a nonstick skillet for 3-4 minutes on each side. Toss in diced onions or peppers and serve as a fillet. Use the leftovers for fish tacos later in the week.
Stay Clean
At the end of the week, throw away uneaten and spoiled food. This will assist your shopping attack plan by showing you what you eat the most of and what you can hold off on buying. The bottom line this New Year, homemade dinner doesn't have to be a time consuming chore. If you store your leftovers in tupperware to keep them fresh and organized, and use Hero Clean Hand+Dish Soap to stay clean, the only consuming needed will be on quick, delicious foodstuffs.