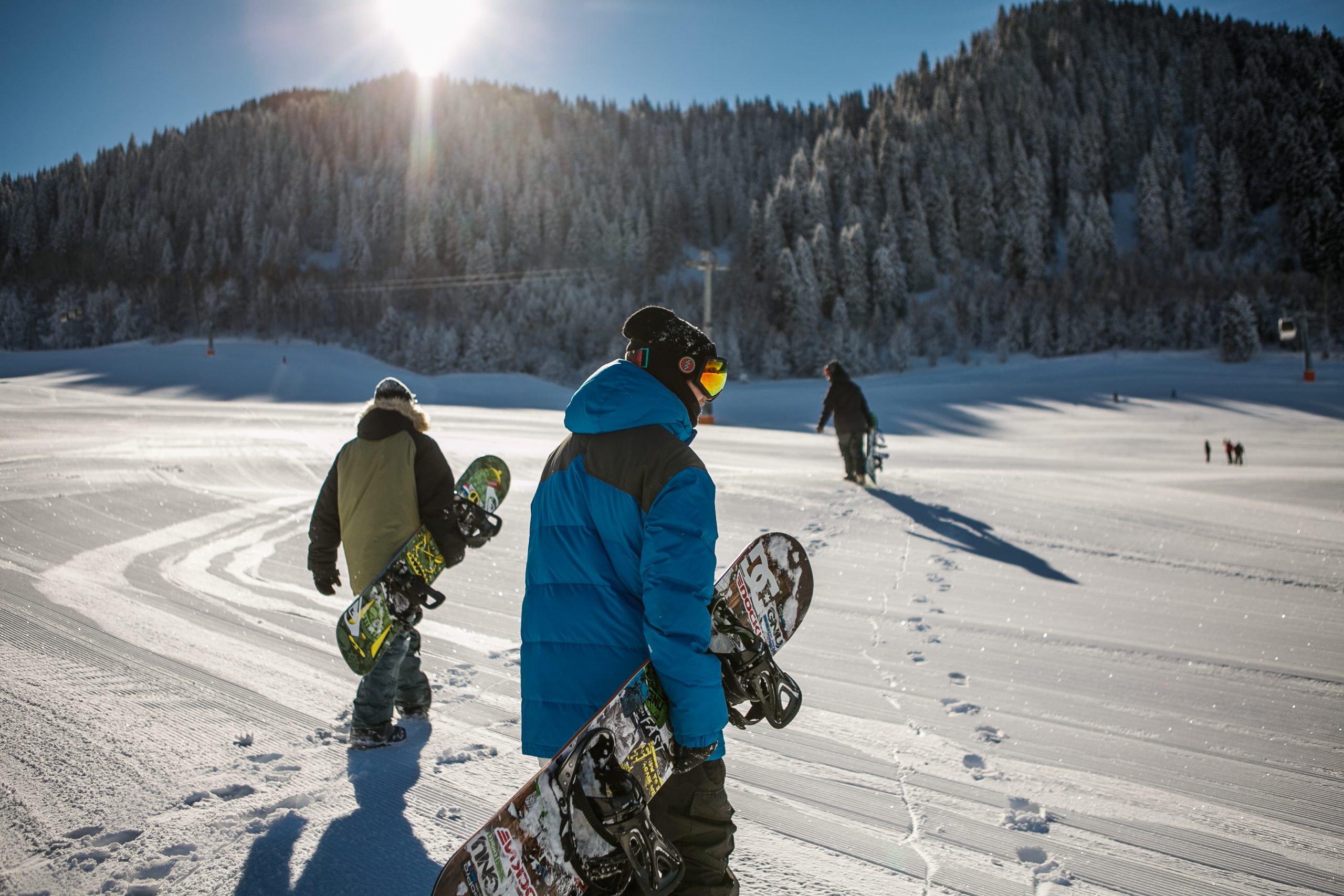 It may not feel like it to some (we're sending sunny vibes your way North Easterners), but word on the street is that Spring is actually on its way. Enjoy cramming a season's worth of winter sports into the remaining weekends. When you're ready to call it quits for the season, here are a few thoughts on how to make sure your gear is cleaned and stored properly so it's ready to roll when the next 12 inches of partly cloudy shows up later this year.
Winter Clothes
Start by separating your winter clothing according to fabric — wool, down, thermal knit, etc. to make sure each item has been properly cleaned before you go stuffing them in a storage bin. Items like wool socks or thermals can be washed on warm with a mild detergent (which includes Hero Clean Liquid Laundry Detergent or Pacs). Utilize the delicate or wool setting if your washing machine has it and tumble dry low. For any items you're unsure about, check the label to see whether it calls for machine-wash, hand-wash, or a trip to the dry cleaners. If you should technically take it the dry-cleaners, but you know that's just not happening…this is where our Odor Eliminator Spray comes in. Give the item a 360 treatment, let dry, and store as you normally would. The probiotics will go to work while away and keep them fresh. The future you will know nothing of your past laziness. 
Winter Boots
If your winter boots are still right where you left them (in the trunk, the garage or right by the back door) then they definitely need some TLC before they come inside… reach for the OE and spray liberally inside the shoe and set in the sun to dry for 72 hours. This will remove any funk that was building after moisture got in (sweat or snow) and wasn't properly dried. If you're an active individual that is also forgetful, we suggest storing a bottle of  OE in the trunk to remind you to at least spray your gear down before leaving it for weeks. 
Winter Gear
Any fabric items like gloves or hats will also benefit from the Odor Eliminator Spray, whereas your board, skis and googles require the APC treatment. Our sugar-based All-Purpose Cleaner removes dust, dirt, and grime from any surface making it ridiculously easy to use. Added bonus — our spray also has odor control technology for any of those fragrant issues you may have left on those items. 
Follow some or all of these tips and your gear should store in tip-top shape…saving you a lot of "replacement" money next season.  More cash to spend on cleaning products.  
Our products are for the athlete and the outdoorsmen – anyone who lives life to the extreme. We're on the relentless pursuit of clean and we can help you get there — no matter the season.