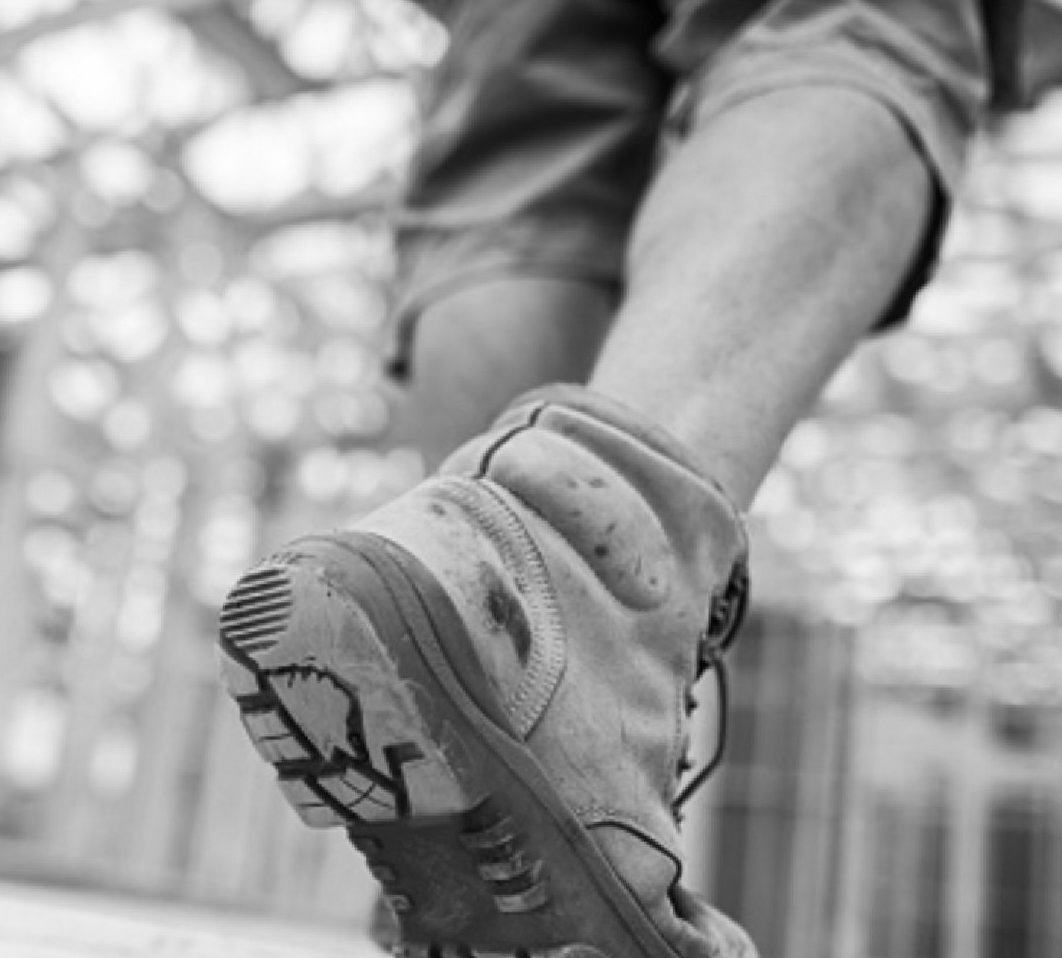 Shoes don't make a man, but they sure as hell help. It doesn't matter if you own three pairs or thirty three pairs. You need them to look clean. At first it might seem strange to go out of your way to clean and polish your footwear. However, when you think about it, you wash your shirts, jeans, and underwear regularly. Shoes get more use, so it's only fair that you treat them with the same amount of respect as your other garments.
Water Protection
Before you wear your newest pair of shoes, spray them with a water protector. It barely takes two minutes so you have no excuse to put this off. A good protectant doesn't just repel water, but dirt particles too. If you buy the right kind it's safe to use on leather, suede, nubuck, canvas, and fabric. With one product you can protect your leather driving loafers and limited edition high tops. Sounds like a no brainer. Repeat every six months.
If you find yourself in a torrential downpour and your shoes end up drowning, there is a solution to help them recover. Stuff them with a towel or newspaper to soak up the moisture. Whenever the towel or paper is soaked through, replace it. Avoid putting them near a heat source to hasten the drying as you'll most likely damage the materials you're trying to save.
Polish
Leather shoes deserve a polish before their first use. In fact, if you care about your shoes you should polish them often. The better care you give them the longer they will last. Pick a polish that most resembles the color of your shoe. Before you start, use a brush or damp rag to clean off loose dirt or salt. Let them dry before moving on. Next, use a fresh cloth and dip into the shoe polish. Rub the polish all over your shoes in a circular motion. It's best to use your middle and forefinger, and focus most of your attention on the toe and heel. Wait ten to fifteen minutes before grabbing a brush and buffing to your hearts content.
Never polish suede shoes! Most times you can use a regular eraser to get rid of scuffs and stains. You can also use white vinegar on a microfiber towel to clean the whole shoe.
Canvas
If you really care about shoe health, you won't listen to others advice when they tell you to wash your canvas shoes in the washing machine. You will clean them by hand. Use warm water, a mild laundry detergent, and a towel. An old toothbrush can be helpful to clean seams as well. Get your towel wet and use a small dab of detergent. Rub your shoes clean. Avoid submerging the entire shoe to wash the soap off, use a separate towel with only water on it. To dry, stuff with newspaper.
Odor Control
Cedar shoe trees are a great way to keep the shape of your expensive shoes and keep odors out, but they are overkill for your sneakers. Sprinkling a little bit of baking soda on the inside absorbs the bad odor. You can also use dry sheets to give them a fresh smell.