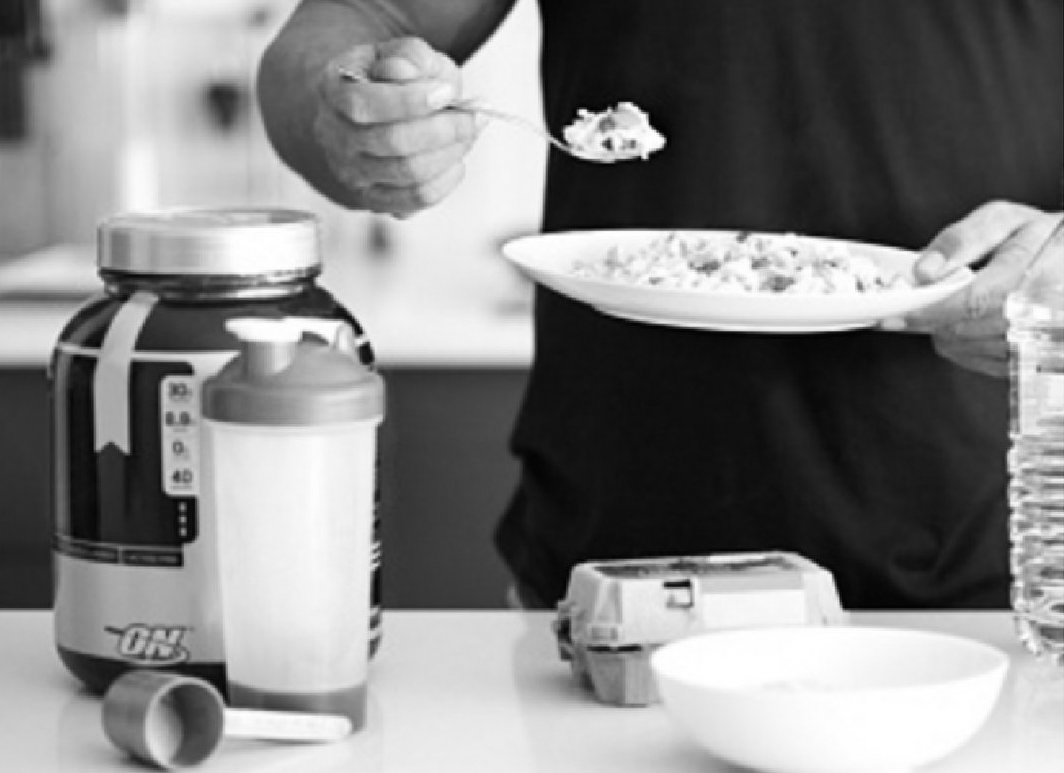 If you're looking to read how to make pancakes or waffles, go to your local twenty four hour diner and ask them how it's done. There's a lot more to breakfast than cooked batter. When you have guests staying at your house, you need to serve them something worth waking up for.
The English Are Coming
English muffins are cheap and tasty. You don't even have to be English to enjoy them. They're also under utilized in the breakfast world. Simply slice the muffin in two and toast. If you like them a crunchier, let them sit a little longer. When they're done coat them in butter, the amount is up to you. Eating them plain is doable, but not recommended.
You need to give your patrons options- peanut butter, Nutella, jelly, or jam. Don't serve these slices alone. Regardless of topping, you should serve them with fruit. Nothing is better than fresh fruit for breakfast. There's more you can do with this British bread, which you'll read about soon.
Bacon or Sausage and Eggs
Bacon and sausage is easy to prepare. They sit in the pan and only ask to be flipped occasionally. Eggs on the other hand, require more attention. There are also more ways to prepare them. Scrambled, hard boiled, over easy, sunny side up, and more. Don't get overwhelmed, you really only need to know two or three ways.
Scrambled
For the perfect scrambled eggs crack them into a large bowl. Add a splash of milk and whisk those yolks up. Melt a small slice of butter in a pan over medium heat and slowly pour your eggy mixture in. Let them sit for around a minute before turning them over with a spatula. Continue turning the eggs until they're at your desired consistency. Don't let them sit still too long or they'll burn
In order to kick your eggs up a notch, before you remove them from the stove top add in shredded cheese. Eggs prefer cheddar, but colby-jack, especially three pepper colby-jack, adds a beautiful kick. Feel like getting fancier? Spread the eggs and bacon over a tortilla and roll it up. Boom, breakfast burrito.
Fried
For fried eggs things get a little easier. Use medium heat again. Too hot and the bottom will burn before the top has a chance to cook. Heat the pan for a couple minutes before cracking the eggs inside. The actual cook time depends on how runny you like your yolk. The white will set in minutes so don't worry about that. To speed up the yolk, cover the pan for the first three minutes to trap in the heat.
After that, feel free to poke the egg with your finger to test it's readiness. When a white film starts to cover the yolk it's about ready to take off. That leaves a small chance of it running, which is great if you're making a breakfast sandwich.
If your pan is large enough, cook the bacon or sausage at the same time.
Breakfast Sandwich
Now you're going to add together everything you've just read into one delicious meal. This will take practice. There are three moving parts to this story- eggs, meat, and bread. Use English muffins again, unless you happen to have homemade biscuits lying around. Use a large pan or skillet over medium heat, a common theme here. Crack the eggs into the pan first and cover for three minutes. Promptly add in bacon or sausage. If you're toasting the bread, and you definitely should, do that last.
Put the slices in the toaster or toaster oven just so you're ready. Flip the bacon or sausage every couple minutes while you wait for the eggs to finish. Runny yolks on a sandwich are a hassle, so let those set a little longer than you would if you were eating eggs by themselves. When things are looking almost done, start toasting the bread. If you've done it correctly, everything should finish at the same time. Put the meat on the bread first and top it with egg. Now your guests have a choice of adding cheese or hot sauce.