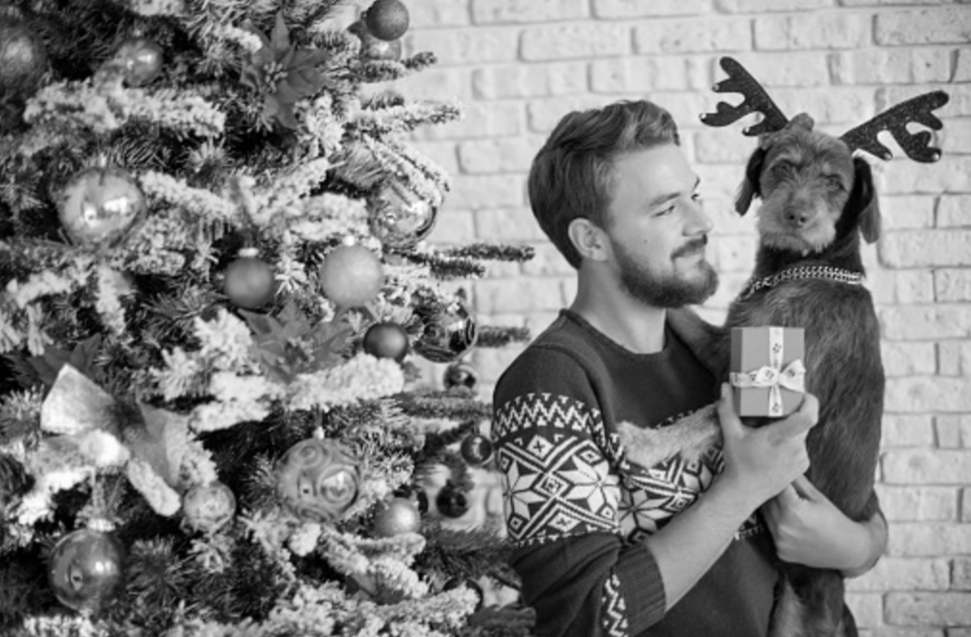 Many men of great courage tremble at the thought of giving a gift. Giving is more than just handing someone a wrapped box. You're hoping that whoever opens it will actually appreciate whatever it is you got them. That feeling you get when you open your crazy aunt's present to find a scratchy, wool sweater is not a feeling you want to give your family and friends. Now you can take a deep breath, because finding the right gift is about to get easier. Here is the Hero Clean Gift Guide.
Things To Keep In Mind
You probably suck at wrapping presents. Get someone to do it for you or get a bag and put tissue paper on top. Saves time and still looks sharp.

Price has no impact on whether or not your gift will be enjoyed. You need to shop smart, not blow your paycheck for no reason.

Make sure that there will be an exchange of gifts. That's a no brainer for family, but unless you want to hear "I, uh, left your gift at home" from your friends, double check.

Practical presents sometimes make the best presents. If your brother just moved into a new house he might prefer new storage bins over a video game. Seems lame, but practical gifts are often the most used.

Don't go overboard. You don't need to rent out an entire restaurant to impress the girl you've been dating for three weeks or splurge on a 75 inch TV for your parents.
Parents
Chances are your parents aren't expecting an all expenses paid vacation to Jamaica. They're more interested in a gift that comes from the heart. Find an old picture of your parents from early in their marriage and frame it. Or to remind them just how special their son is, use your phone for a quick photoshoot of yourself in a tacky sweater. The uglier the sweater the better the picture. For your dad, a whiskey glass etched with the crest of his alma mater or military arms is heartfelt and reasonably priced. If you want to practice your crafting skills, make your own card to give them. That works perfectly for grandparents, aunts, and uncles. If all else fails, you can't go wrong with scented candles.
Sisters
They might be the most difficult to buy for. If you want to play it safe then go with what she'll use- a phone case, weekly planner, or a coffee mug. But if you really want to show brotherly love, throw a Hail Mary and spring for homemade art. They're customizable and inexpensive. You'll have to explore parts of the web you're unfamiliar with, but that's what the holidays are about.  Also, not every gift has to be for her. If your sister, or sisters, have kids there's a good chance they'll forgo a present for themselves in exchange for help buying toys. You'll take a load of their back, and instantly be the frontrunner for favorite uncle.
Girlfriend
This is where giving can get nerve-wracking. If you've been dating over a year this is the last place you should be looking for advice, and good luck! If your relationship is still young, try a massage gift card. Chances are she'll want something you can do together, so why not get a massage gift card for two? She won't even notice you bought yourself a gift. You'll be together, and that's the whole reason you're dating, right? It's worth repeating from the Parents section: you cannot go wrong with scented candles!
Brothers and Guy Friends
Finally, the group you know best, which should make things easier. This is when it's worth noting not every gift has to have deep, emotional meaning. Sometimes the best presents are the ones that make people laugh. Where you bought your mom a pumpkin scented candle, buy your guy friends bacon scented candles. Kits to brew beer or even make hot sauce at home are inexpensive and creative. You should also be invited for a taste test since you're the giver. If you're really low on time just buy them a six or twelve pack of their favorite beer. Throw in a koozie of their favorite sports team to add in a personal touch.
Some of the best presents are ones you'd use yourself. The Hero Clean Kit is a perfect and practical gift. Guys are always forgetting to buy new detergent or soap. The Kit has them covered, and every time they use the All-Purpose Cleaner or Odor Eliminating Spray, and they will definitely use the odor spray, they'll be thankful for you and your foresight.