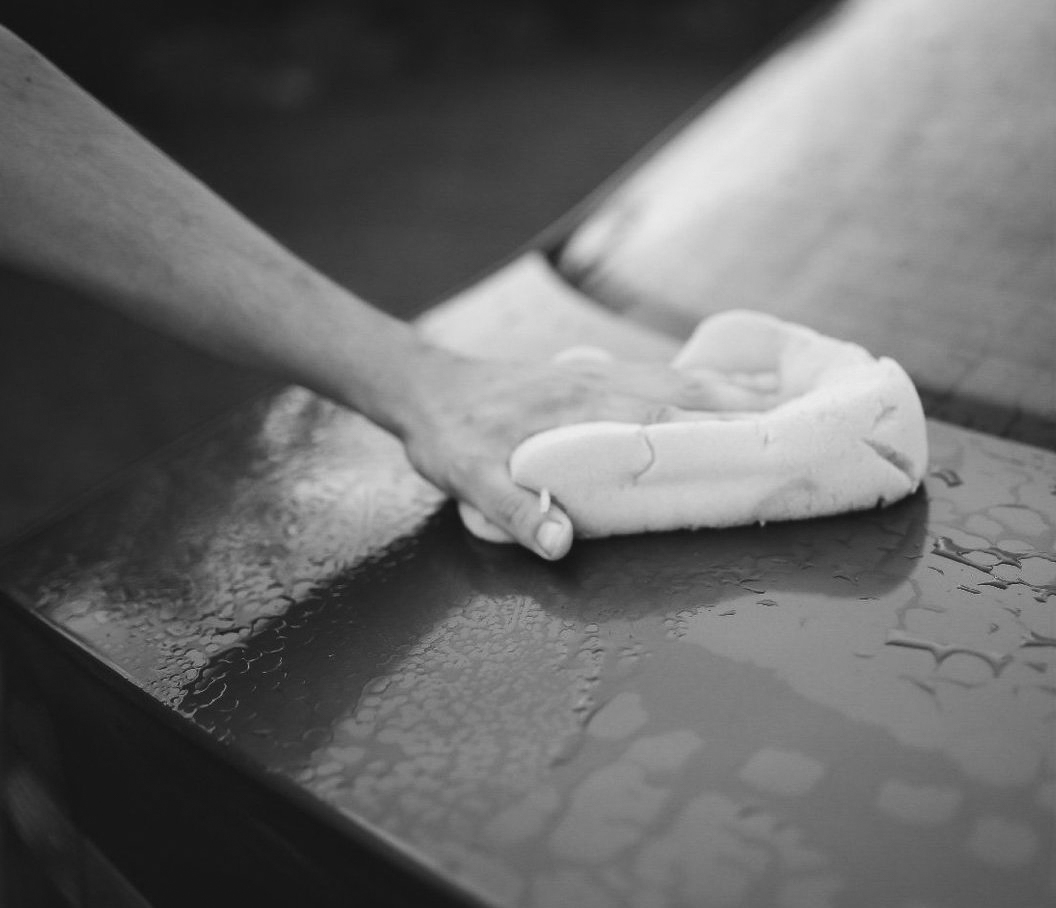 The exterior of your car is a lot like your skin. It's takes a beating from rain, wind, and mud. It's also similar in that if you don't clean it, people notice you for all the wrong reasons. Here are some quick and easy tips to have your car looking fly.
Supplies
There is a short list of supplies you're going to need:
Hose

Buckets to hold cleaning solution and water

Wash clothes, terry towel, sponges

Car soap or shampoo

Tire cleaner
Hose It Down
Water down the whole car for an initial clean. It's imperative to get rid of loose dirt. When you start wiping your car with a towel, loose dirt can actually scratch the surface. This is a quick, critical step that you don't want to forget.
The Body
When you were young, this part was fun. And if you take pride in your car, it can be fun again. Use car soap if you have it, but if you're in a bind and need a quick solution, shampoo works fine. If you're a parent use baby shampoo- it's a little softer on your paint. Add two teaspoons to a two gallon bucket of water. Use a cloth or microfiber scrubber. Sponges are fine, but once they soak up dirt it can stay in there and spread around.
Using a top down approach, start washing the roof. Work your way down until you're almost cleaning the under belly. This prevents dirty soap from dripping onto parts you've already washed. Depending on how serious you want to get, use a toothbrush to clean the cracks and gaps. Unless you go off roading regularly this part shouldn't take that long.
Wheels On The Car
Your tires collect brake dust, sand, and road tar. Hose them down to get rid of the grit. Using a tire cleaner, scrub each tire cap thoroughly. When you're ready to reload your cloth or sponge with more soap, rinse it off first. You don't want to spread the same junk around that you already cleaned. If your rims are a severe mess, let the tire cleaner soak in for 5 minutes before scrubbing.
Dry Rub
Remember, circular motions are for waxing, not for drying. They create streaks, and the harder you press the more likely they are to show. When drying it is best to blot the water up. Lay a towel flat across the surface and gently press down. Repeat this process all over the car until it's dry. You might think driving around the block or letting the sun do it's job will suffice. You'll only make that mistake once. Watermarks will litter the exterior and you'll contemplate cleaning your whole care again!