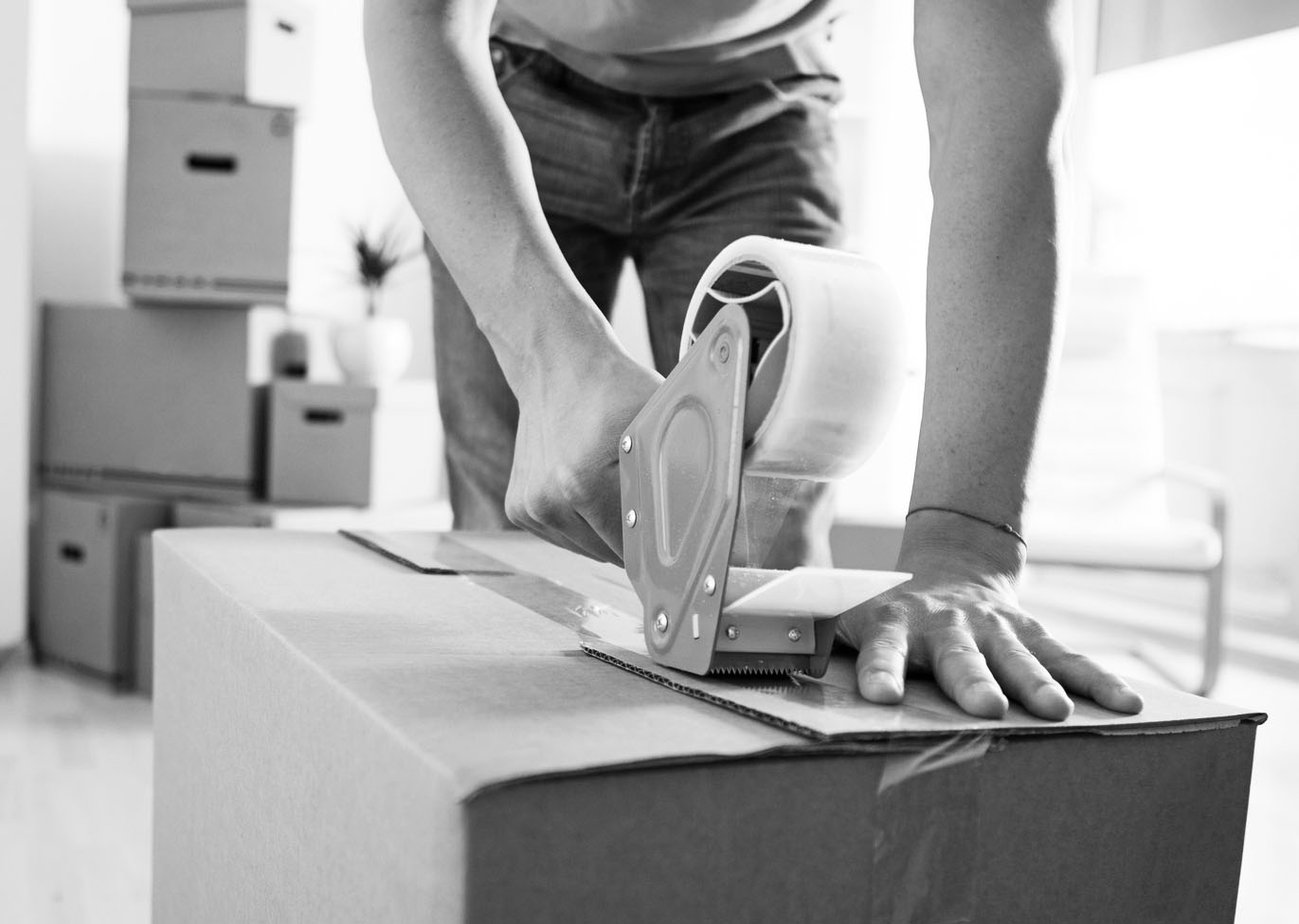 Moving is one of those things that's fun to think about, but actually doing the work is miserable. You always forget where you packed your toothbrush and which box has the pots and pans. Unless you hire a moving company, the weight is on your shoulders… yours and whichever friends you bribed with beer to help you. In order to make things a little easier, here are your Hero tips for moving.
Essentials
There's clearly a hierarchy among your belongings when you're packing. Things like your toiletries can't be left behind or lost. The best thing to do is pack them in your backpack or overnight bag, and take them over on last visit, or whenever you're officially sleeping at your new place. Seems easy enough, but you'd be surprised at how often shampoo, deodorant, and toothpaste get lost in the tower of boxes. This also applies to chargers for your cell phone, laptop, and beard trimmer.
Boxes and Labeling
Cardboard boxes work perfectly fine, but if you have access to clear plastic bins use them. That allows you to see everything inside. You can put the correct boxes in the right room. If you're using cardboard boxes, label them. That step is easy to overlook when you're stressed about getting everything you own moved in a matter of days. To go the extra mile, label boxes with specific titles- winter clothes, white sheets, kids toys. The process will take you a grand total of five to ten extra minutes, but when you're sorting through a mountain of cardboard you will thank your past self.
Clothes
There's a nifty trick for clothes hanging in the closet. You usually grab as many hangers as possible and toss them in the back seat. That's not only tedious, it's inefficient. Instead, push the hangers as close together as possible. Take a trash bag, without trash, and scoop up the clothes. That means coming from the bottom and fitting as much of the clothes into the bag as possible. The ones in your drawers? You'll just have to do that the old fashion way.
Quick Hitters
Fragile Items: If you have bubble wrap, good for you! If not, use socks, towels, or sheets to protect your beer mugs and glass plates.
Change Your Address: Seems like a no brainer, because it is. Try doing this about two weeks before your move.
Utilities: This is another step that's easy to overlook. Shut off the ones at your current place or transfer the ones you need to. Getting cable and internet transferred might be one of the most difficult aspects. Try doing that a day or two early, or three, just to plan for any hiccups.
Go Grocery Shopping, Or Don't: Depending on the distance you're moving, don't make the mistake of buying milk three days before your departure. At the same time, make sure your new home has the basics. Cold beer and frozen pizza fit into that category.
Pictures: Take a picture of your new home before anything has been added. This will come in handy when you move again and you're trying to see what repairs might need to be done. Double check your old house for necessary repairs as well.
Pre Clean: Before you do anything else, clean your new home. It will never be this easy again, and it's important to start off on the right foot.
Side note
Our All-Purpose Cleaner is great for moving in and out. Our Odor Eliminator is there when you just don't have it in you to do laundry after a move.