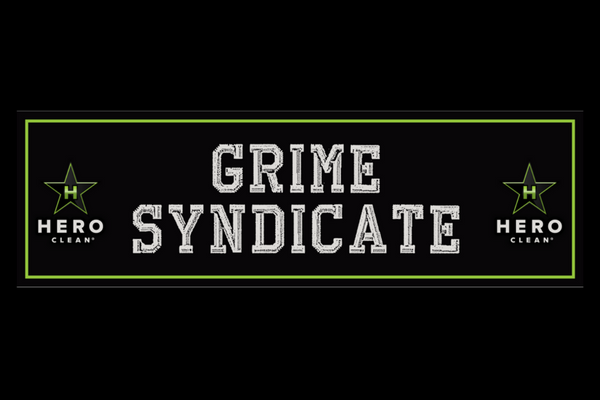 Hero Clean was built from the ground up specifically, scientifically, and aesthetically for guys.  In our quest to handle their unique sweat, stains, odor and messes, we sought out the most advanced, cutting edge cleaning technologies, and created products that have a combination of cleaner power and ease of use that is unsurpassed in the market today. Over the last year, as we perfected our line of household cleaning products for odor elimination, stain removal, dirt cutting, and flexibility of use,— we also made an unexpected discovery.  It wasn't just guys who dug our products.
Yes, Hero Clean was scientifically built for guys' intense odor and messes, but as more and more thank you e-mails and posts rolled in from the women also using Hero Clean, we realized that our products were actually great for ANY odors, stains, or messes that other cleaning products just couldn't handle.  So if you are someone who wants to raise the bar one your cleaning regimen, Hero Clean is for you.  If you want your clothes, gear and everything else to look cleaner, smell cleaner, BE cleaner, Hero Clean is for you. If you are a guy, a girl, an athlete or a gym rat, a parent of a stinky boy, a member of the military or a first responder, Hero Clean is for you.
We created the Grime Syndicate as an opportunity for all of those Hero Clean fans to share their stories and tips for dealing with stinky, stained clothes; dirty, greasy gear and everyday household cleaning emergencies.  The Syndicate is an ambassador and influencer program that brings people together to share tips on how to deal when life gets messy. It's a home for people who are all about solving real problems with real solutions and are up for helping us get the word out.
We'll provide the product, the coupon codes, and the publicity — all we ask is for you to share your stories and tips of conquering dirt, odors, and messes with Hero Clean.
We at Hero Clean know that sometimes life is messy.  Sometimes it gets really dirty.  Sometimes it's downright filthy.  For all of those times, we're here and ready for you. 
We hope you consider applying to the Grime Syndicate and put us to the test!
To read more about The Grime Syndicate and how to apply to become a member click here. 
If you'd rather just follow the Grime Syndicate and not provide content, be sure to sign up for our free newsletter to receive special offers, cool cleaning tips and hacks by entering your email address below.